DONOVAN: LA GALAXY STATUE UNVEILED
Landon Donovan got a well deserved recognition after his statue was unveiled by MLS football giants Los Angeles Galaxy (LA Galaxy) earlier this week. Donovan is not only seen as the best player in the history of LA Galaxy, but the retired United States of America (USA) international is also seen as the best player to ever grace MLS football.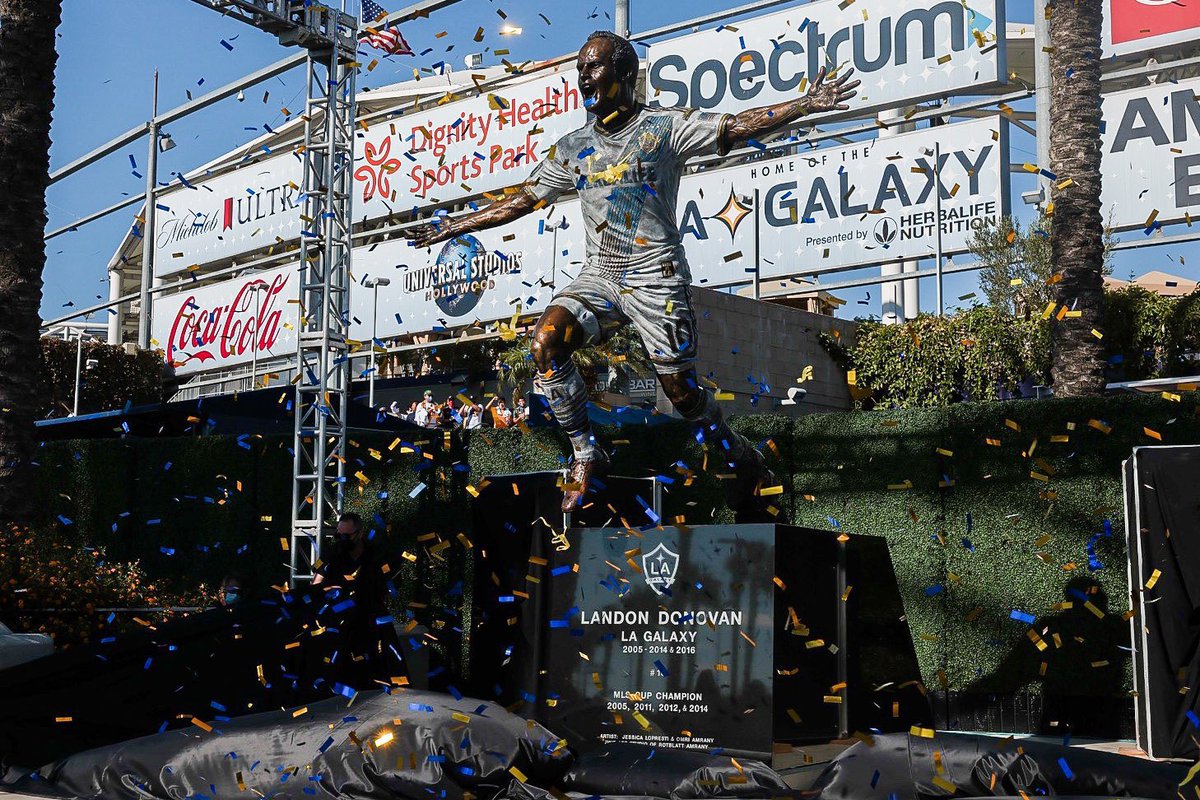 LA Galaxy honoured Landon Donovan for one week which was capped by the unveiling of his statue and his place in the ring of honour. The unveiling took place at the Dignity Health Sports Park.
Former Everton and Bayern Munich star Donovan is not the first ex-LA Galaxy player to have his statue at the Stadium as the accolade belongs to Premier League legend David Beckham. The retired Three Lions of England skipper had a big influence on MLS football during his time with LA Galaxy and he was then rewarded with a statue at the club.
In addition to LA Galaxy, Beckham featured for clubs such as French side Paris Saint Germain (PSG), Real Madrid, AC Milan and Manchester United. He spent the majority of his career in the Premier League with Manchester United. Beckham has retained an interest in MLS football since his days at LA Galaxy and he's presently a co-owner at fellow MLS football side Inter Miami. Former Manchester United teammate Phil Neville is in charge of the first team squad at Inter Miami having been appointed before the 2021 MLS season started in April.
It's safe to say that retired American playerDonovan won't be making a comeback at LA Galaxy in a playing capacity on the back of his statue unveiling. The 39-year-old made a comeback at LA Galaxy on several occasions before he finally made the decision to call it quit with his football career.